La Generation des Vainqueurs of Austin presents a special prophetic program entitled "Let Your Kingdom Come" with our guest speaker Prophet Takang Nso Besong (from Houston, TX) and hosted by Prophetess Stephanie Ncho.
Event Schedule:
– Friday, August 23rd @ 7:00pm
– Saturday, August 24th @5:00pm
Invite family and friends as we all get together and worship our Lord and Savior.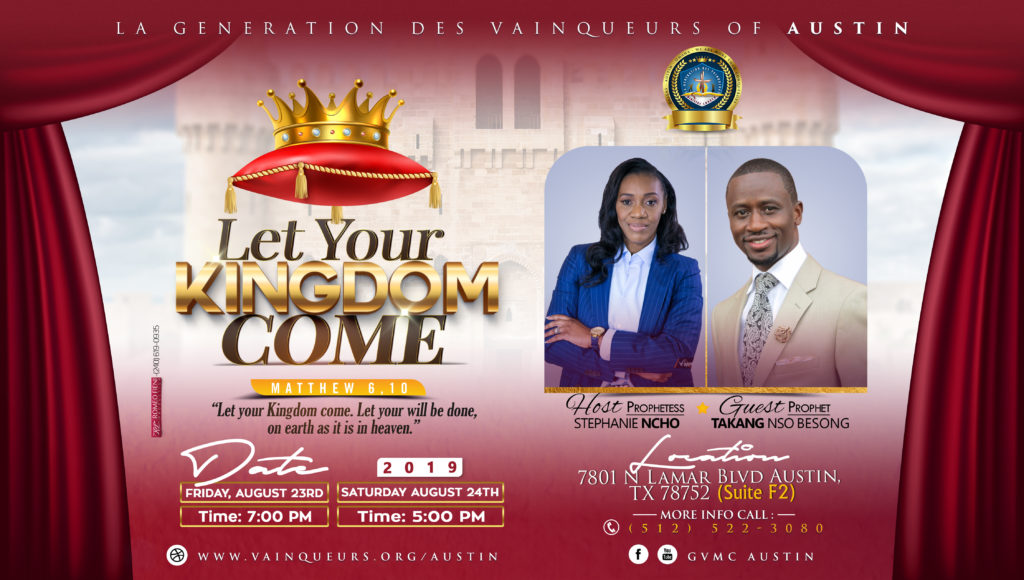 ---
La Génération des Vainqueurs Ministry Church of Austin(Overcomers Church) is an energetic, Bible-based and Spirit-filled church located in Austin Texas. GVMC Austin is a prophetic ministry under the leadership of
Prophetess Stephanie NCHO
and
Apostle Guy Joseph Tanoh
the general overseer of all GVMC churches
Join us in worship to experience a unique prophetic atmosphere of anointing, healing and deliverance. You will be glad you did !!!
Weekly Programs:
Prayer Meeting/Bible Study: Fridays from 7:45pm-09:00pm
Worship Service: Sundays from 10:00am-12:00pm
Monthly Programs:
Prophetic Praise and Worship Service: Every last Sunday of the month @ 10:00am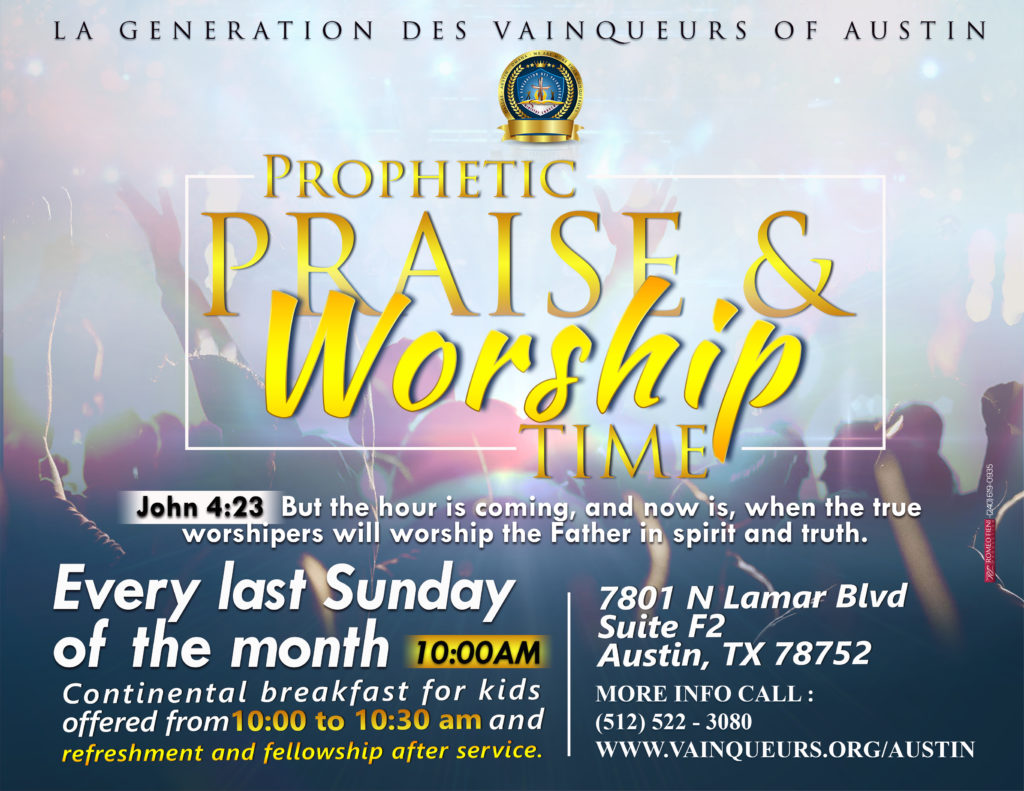 Special Friday of deliverance: Every last Friday of the month from 9:00pm-12:00am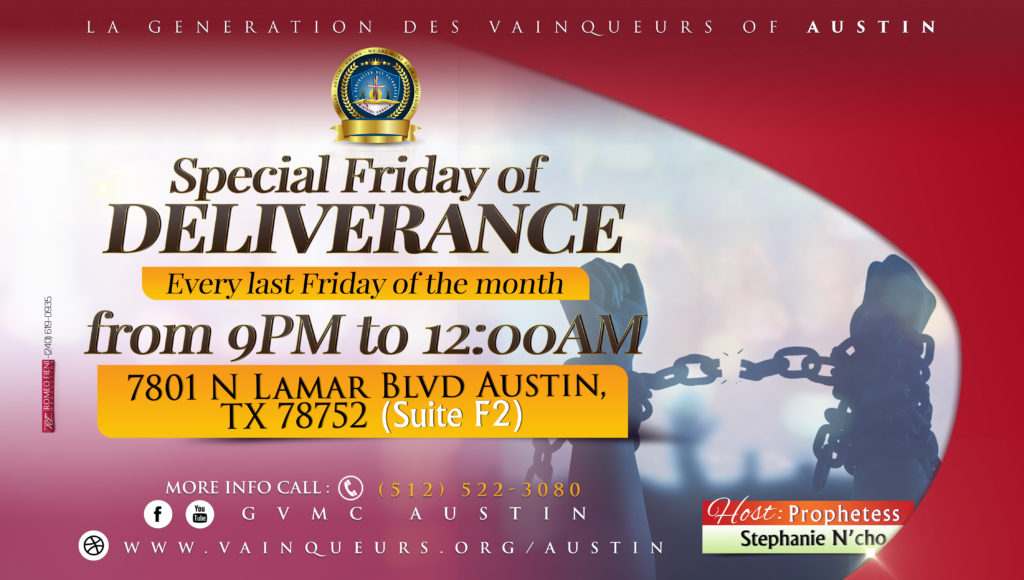 Office Hours : By Appointment (call 512-522-3080)
Church Address
: 7801 N. Lamar Blvd ,
Suite F2
, Austin TX 78752 (
view map
) Telephone: 512-522-3080 Email: gvmcaustin@gmail.com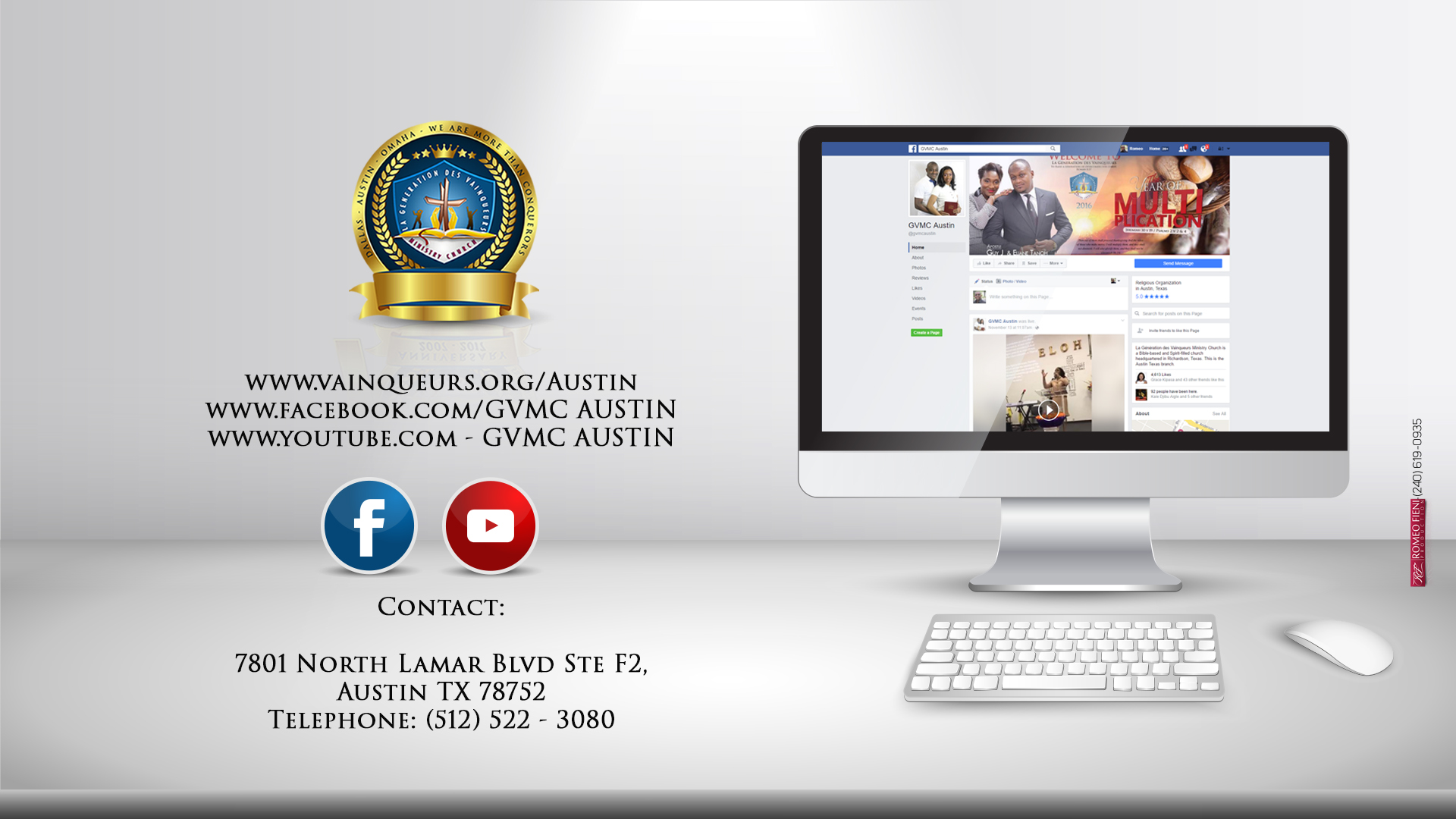 Connect
---